Welcome To Dr. Venky's Shivshakti Yoga Institute (INT) India/Singapore
(RYS 200hrs,Yoga Alliance U.S.A)
DR.VENKY'S SHIVSHAKTI YOGA, SINGAPORE, provides training and preparation aspiring Yoga teachers. Through immersion in traditional and modern aspects of yogic practices, students are equipped with a repertoire of yoga practices that will enable them to meet the evolving needs of yoga students who seek to learn ancient as well as new forms of yoga practices such as Hatha Yoga, Power yoga and Vinyasa yoga. This course turns avid practitioners of yoga into knowledgeable masters of this ancient science, under the guidance of experienced Yoga Master, Dr.Venky, who is a well-sought master in the Yoga scene in Singapore with an avid following of students whose lives he has enriched through the gift of Yoga.
Dr.Venky's Shivshakti Yoga Institute (INT) INDIA registered under LOCAL GOVERNMENT OF INDIA and YOGA ALLIANCE (RYS 200hrs ,U.S.A) and currently under process of constructing residential Yoga Institute. Singapore based studio is registered with INTERNATIONAL YOGA FEDERATION (SOUTH AMERICA), this Singapore-based yoga studio's teaching takes a scientific approach to the understanding of yogic practices. The benefits of yogic practices once explained only through religious terms are now taught in the context of yogic science, through extensive research by the Kaivalyadhama and international research workers. Students are made aware of the scientific explanations for practices like kriyas, bandha, asana, pranayama and meditation, and are thus better equipped to teach these practices in the secular setting of modern yoga centers and gyms. The study of physiology and anatomy equip aspiring yoga teachers with an awareness of the proper techniques of asana practice. Dr.Venky's knowledge of human anatomy and physiology enrich this teacher training course by sharing his paramedical views on yogic practices, thus providing a plethora of exposure to the aspiring yoga instructor spanning ancient teachings and modern medical and scientific knowledge.
Announcement
 200HRS INTERNATIONAL STANDARD YOGA TEACHER TRAINING COURSE, ACCREDITED BY YOGA ALLIANCE U.S.A  
200hrs International standard Yoga teacher training course
Date- 3rd Nov- 28th Nov 2014
Course fees- $3250 
Time- 10am-6pm
Days- Monday to Friday (No classes on weekends) 
Venue- All About Yoga, 605B, Macpherson Road,05-11, Citymac Singapore 368241. 
(Please reserve your seat asap, limited seats) 
 (There is a canteen on the 3rd floor for lunch or  can have food at Food Republic opposite studio building.
MRT (Tai Seng) is just next to studio building.
Fore more details, please click on YTTC tab on left side of the home page. 
YTTC Dates for 2015
 2nd March- 27th March 2015
1st June- 26th June 2015
2nd Nov- 27th Nov 2015 
Corporate and Private classes are available at your door step by qualified and experienced Yoga teachers .
For more details and inquiry please email to This e-mail address is being protected from spambots, you need JavaScript enabled to view it
CERTIFICATE COURSE IN BACKACHE MANAGEMENT
Specially designed course for Yoga teachers and practitioners.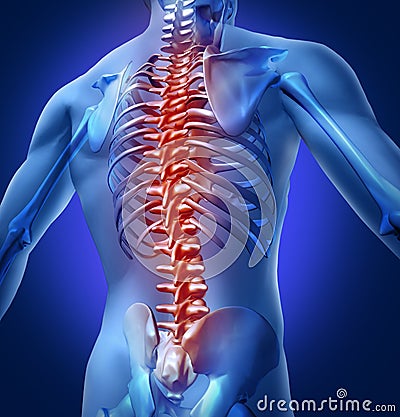 Certificate Course in Backache Management (Yogic Methods)
Pre-requisite :
1. YTTC 200hrs or Yoga Practitioner
2. Should be able to read ,write and understand English language
3. Passion in Yoga and Yogic sciences
Duration- 24hrs
Date- 1st Nov -2nd Nov 2014
         8th Nov- 9th Nov
         15th Nov- 16th Nov
         29th Nov- 30th Nov 
(No classes on 22nd and 23rd Nov 2014)
Days- Sat & Sun
Time- 3pm-6pm (Classes only on weekends) 
Cost- $450
Topics covered:
Anatomy of the spine-

Study of various curves of the spine.

Study of structure of lumbar vertebrae.

Study of 

origin

 and 

insertion

 of back muscles and their functions

Study of structure and component of spinal disc.

Study of Structural changes of vertebrae in a disease condition.

Study of ligament structure at the lumbar spine.
Various causes of backache

Study of various conditions of the spine (i.e slipped disc, spinal stenosis etc)

Psychological, structural and nutritional factor affecting spinal health.
Application of Yogic practices for backache-

Modification of asana for therapeutic purposes.

Application of Active and passive form of asana.

After the course you will be able to understand the etiology of various back conditions.

You will able to apply yogic practices to manage various conditions of the lower back effectively. 

   
Sunrise Yoga at ECP 
Date-  Sunday 2nd Nov,9th Nov,16th Nov,30th Nov 2014
Time- 6am- 8am (120 min class)
Fees- $30 
 WORKSHOP ON POWER OF BREATH, KEY TO VITAL HEALTH
Topics covered-
Techniques of kapalbhati ,ujjai & anulona viloma.

 

Physiology on how to increase cellular respiration& tissue oxygenation to avoid bad effect of tissue hypoxia (lack of oxygenation ).

How to breath during exercise & yogic practices.

 

How to position the body in a sleep to avoid health problems .

Causes of low energy level, poor concentration , general fatigue& block nostrils in the morning .learn the technique to avoid & to deal with it.

How to deal with chronic illnesses .

Roll of breath (pranayama) in weight loss.

 
Registration required before 30th may. 
Date- 11th June 2014
Time - 10am-1pm
Fees - $150
Contact - 96759042 (Dr. Venky)
Email- This e-mail address is being protected from spambots, you need JavaScript enabled to view it
Www.drvenkysyoga.com